| | |
| --- | --- |
| | About Internal Medicine |




The Doctors, Inc.
123 Main Street
Anytown, NY 20317
USA
(212) 555-4321
(212) 555-1234 fax

Send Us

E-mail

© Copyright 2011
The Doctors, Inc.
powered by Website2Go.com
All Rights Reserved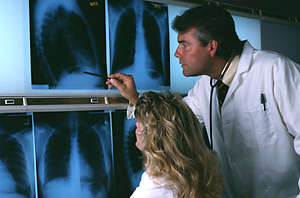 Internal Medicine is the branch of medicine concerned with the study of the physiology and pathology of internal organs and with the medical diagnosis and treatment of disorders of organs.

It includes tasks such as:

Histories and physicals
Ordering and interpreting diagnostic studies, lab tests, x- rays, and rehab services
Treating common illness as well as chronic diseases and minor injuries
Prescribing medication and treatments extending to nonpharmacological therapies
Consulting
Education
Counseling
Diagnoses
Internal medicine doctors treat anyone who experiences a mild symptom such as a minor sniffle or cough to those experiencing more severe symptoms such as ailments associated with chronic diseases.

When choosing an internal medicine doctor, use your local Medical Association. By contacting them, you can receive information on physician member's education, specialty training, certification, and other topics to aid in your decision process. All members have undergone close scrutiny by each association's credentialing process which verifies a physician's medical education and background.

The Doctors, Inc. are all highly educated, residency-trained, board certified Family Physicians. Board Certification means they have met the professional standards of the American Osteopathic Board of Family of Physicians.