| | |
| --- | --- |
| | Calling Your Doctor |




The Doctors, Inc.
123 Main Street
Anytown, NY 20317
USA
(212) 555-4321
(212) 555-1234 fax

Send Us

E-mail

© Copyright 2011
The Doctors, Inc.
powered by Website2Go.com
All Rights Reserved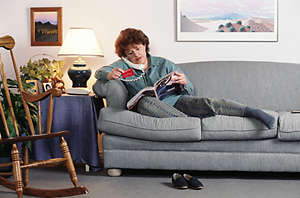 There will be times when you must call your doctor or other health care provider.

The following is a handy checklist for what to do:

Get to the point of your call quickly, especially if you've phoned after hours. (Have someone else call the doctor for you if you are unable to talk.)
Define your problems and symptoms. Write these down and keep them by the telephone so you can report them quickly and completely.
Report results of self-tests and things you have been keeping track of, such as a temperature of 101oF for two days, diarrhea that has lasted for 48 hours, and so on.
Ask the doctor what you should do and be prepared to write it down.
Have your pharmacist's phone number handy in case the doctor needs to prescribe medicine.
Make sure you know if and when you should call back, or if you should come to the office.
Ask what things might occur that would require you to go to the emergency room.
Thank the doctor for talking to you on the telephone!